Total Underpinning Ballarat are your foundation repair experts.
Know you're in good hands. All works come with:
✅ 10 Year Guarantee
✅ Licensed Builder
✅ Master Builder Certified
✅ Fully Insured
✅ All Council Requirements Handled
foundation repairs Ballarat
Total Underpinning Ballarat proudly serves the Ballarat and the surrounding suburbs of Lake Wendouree, Golden Point, Lake Gardens, Invermay Park, Mount Helen, and Buninyong. Since emergencies do not always happen during business hours, our team is available 24 hours a day, 7 days a week, to respond to any urgent situations.
If your home has developed sloping floors, cracked walls, or jammed doors, they may start as an inconvenience but can quickly develop into expensive structural damage.
The answer to damaged or compromised foundations is through a home underpinning solution. At Total Underpinning Ballarat, we provide underpinning services and structural repairs that are second to none. We specialise in diagnosing, repairing, and monitoring cracks around the house. If your house needs underpinning, we provide conscientious, precise planning, attention to detail, and follow all safety procedures. With innovative methods, modern equipment, and years of experience, Total Underpinning Ballarat is able to create a solution for every foundation repair need.
Our House underpinning Ballarat team specialises in creating customised solutions to suit your house's unique situation at a fixed price. It means we provide guaranteed results for a competitive price and without worrying about any unexpected costs. 
Underpinning is the process of strengthening the foundation of a building or structure and involves extending the depth of the foundation or distributing the load over a greater area predominantly using concrete pads. Underpinning is a major repair technique, and to pick the right method, it is important to understand the current problems and unique situations concerning the entire foundation. Underpinning can increase your property value, impede any further foundation settlement and make your house ready for remodelling.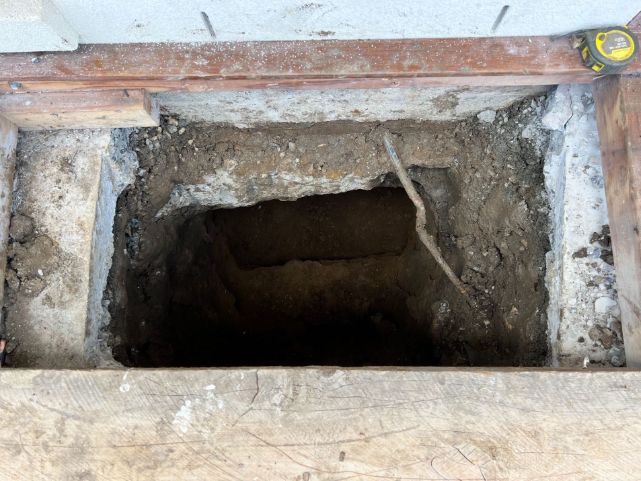 Why is Underpinning Needed?
If your foundation no longer supports your home, it may need underpinning. There are a number of reasons your house's foundation is not stable enough to support its structure
Underpinning is a meticulous construction task that requires trained and experienced contractors. While many renovation jobs can be handled by handymen, underpinning is a sensitive construction job that is best handled by professionals as it involves your home's foundation. You have invested too much of your time and money just to hire a contractor that can potentially damage your property. At Total Underpinning Ballarat, our team consists of experienced contractors who ensure your underpinning process is completed on time and within budget.
Key Signs You Have Foundation Issues?
Foundation damage can cause widespread damage to your home or buildings; the first indications may appear in a range of ways. Underpinning is one of the best solutions for these indications before they become a major problem. If you detect any of the following problems, it's time to call Total Underpinning Ballarat –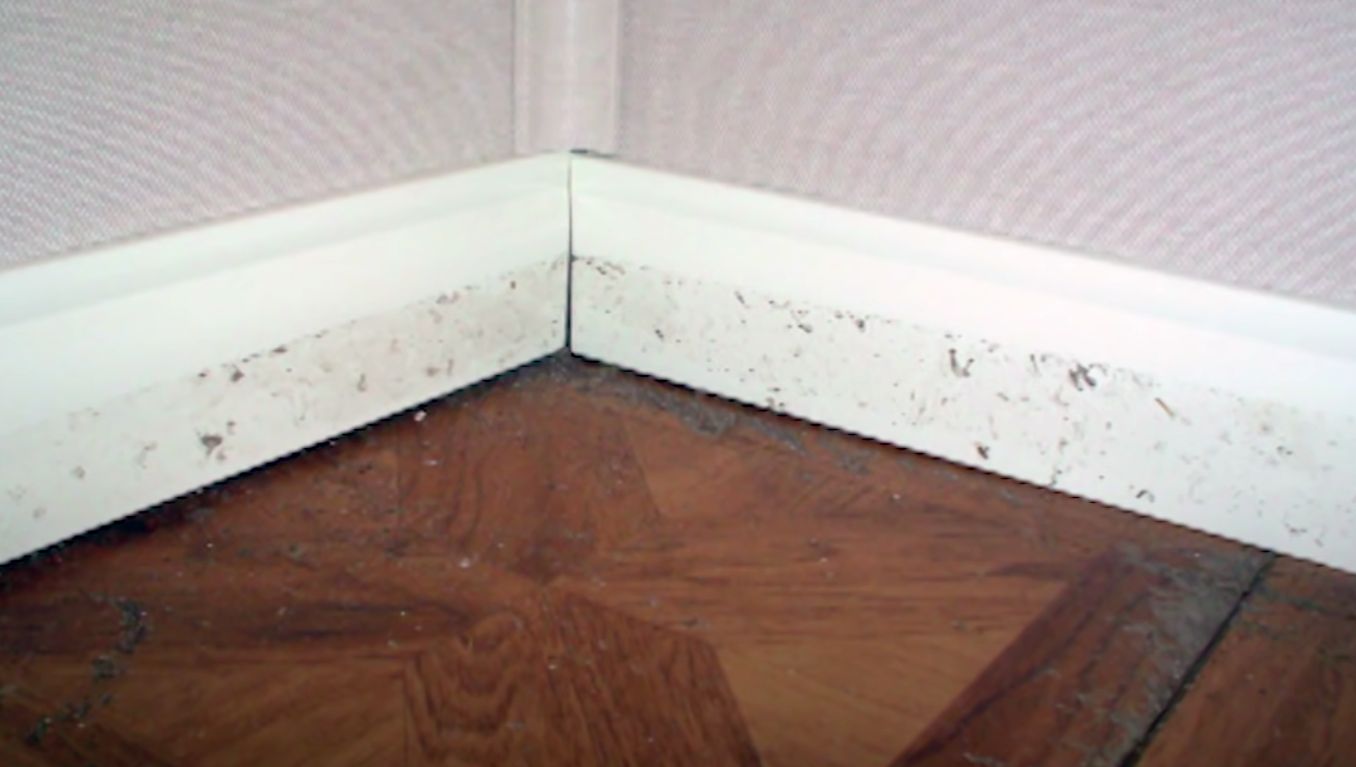 Sloping Floors
Are you tired of feeling at the slope in your living room? If you start noticing cracks on the floor that are getting wider and longer, foundation repair is in your home's future.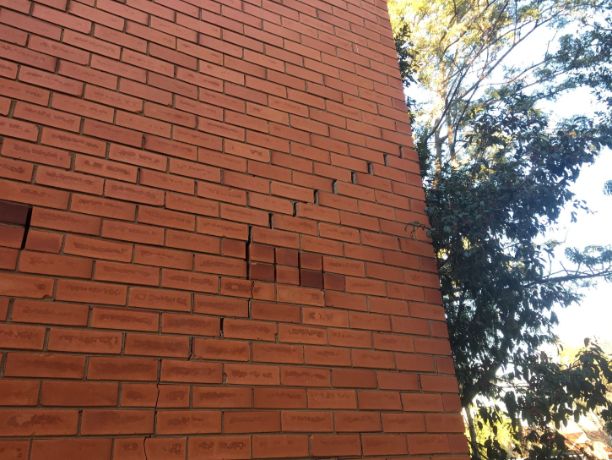 Hard to Open & Close Windows
Hard to open and close windows and doors can be a sign that your frame has become out of square and is experiencing some sort of movement. The gaps will widen if not corrected with foundation repair services.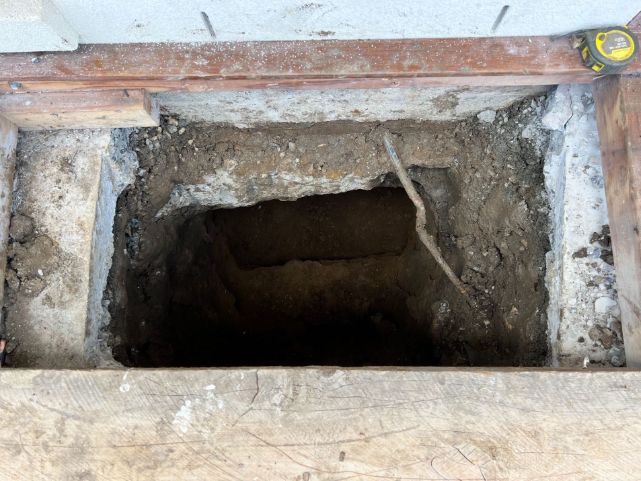 Cabinets Parting from the Wall
Signs of separation are never good. Wall with signs of cabinets separating from them needs foundation repair, even if just by small inches. If you notice any of the signs above, have our Underpinning Ballarat experts assess your foundation for free.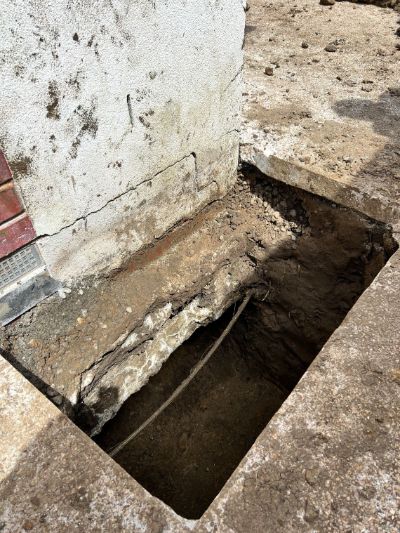 Does My House Need Underpinning?
We inspect hundreds of foundations each year in Ballarat and nearby suburbs and become quite familiar with the common signs of foundation problems. You need to be on the lookout for the common signs above if you suspect your Ballarat home is settling. While individually, these signs do not always mean a home's foundation is compromised, but when several signs are present together, and if they are reoccurring issues, your house may be in need of underpinning.
Whether your house needs underpinning is best determined by a foundation repair specialist. The weight of the home, soil type, and accessibility are some of the factors that need to be considered. Give the Ballarat Underpinning team a call for a free inspection and obligation-free quote.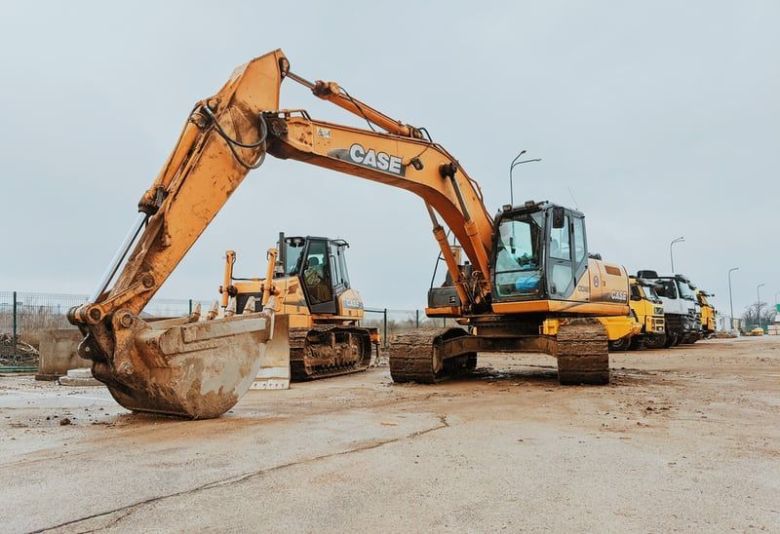 Concrete Underpinning vs. Resin Underpinning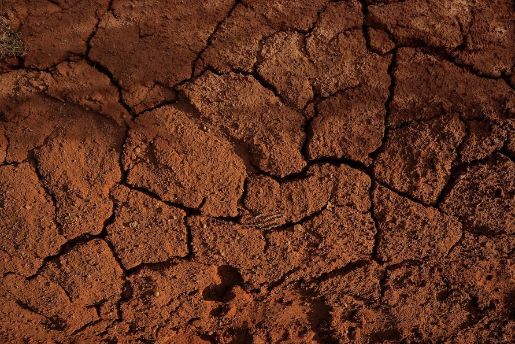 Concrete underpinning is among the oldest and yet the most effective underpinning techniques used for homes and other structures. The process involves increasing the depth of your foundation using concrete to ensure your house sits on more steady soil. Concrete underpinning process involves excavating holes below your house and filling the space with concrete. Once the concrete sets, it creates a strong and stable base for your existing foundation.
Resin underpinning is a more modern underpinning technique and involves injecting a resin material beneath the foundation of your home through small holes. Once the material flows through the soil, it expands and puts pressure on the soil, making it more stable. It also fills in cracks and voids. However, this method is highly specific, and if not done right the first time, it can cause a number of issues. If the resin underpinning does not resolve your problem, concrete underpinning can no longer be performed. Also, fissures in the soil and other factors may require a large volume of resin and can be quite costly.
There are a few different methods of underpinning commonly used to underpin a house or any other type of building.
Concrete Slab Underpinning
A traditional method of underpinning which involves soil replacement under the foundation by digging and pouring in concrete. The soil is replaced with box-shaped parts in a sequence so that the bearing capacity of the existing foundation is not compromised. The end result is a strong foundation underneath the current one.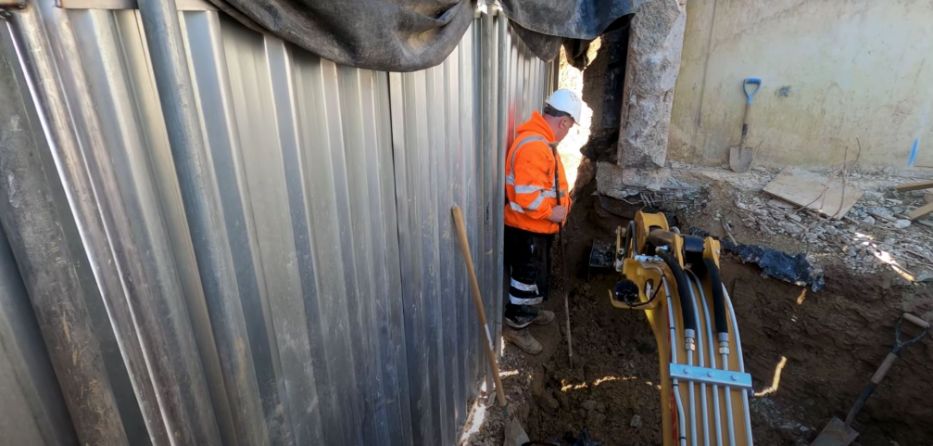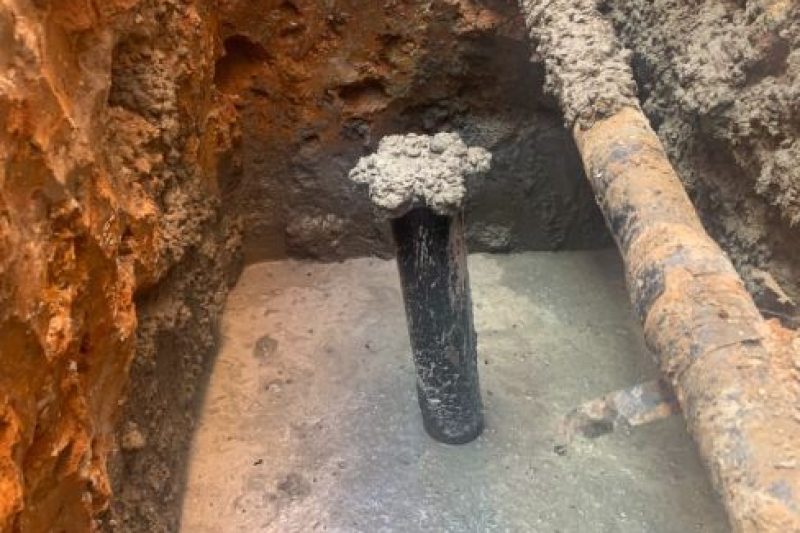 Underpinning using screw piles is used in instances where traditional underpinning is not possible. Some homes need excavating to greater depths, making it ideal to use the screw piles method. Here, concrete footings are used along with steel screwpiles to provide the existing foundation with better and more stable soil to stand on. The method offers a more permanent solution to prevent any ground movement around the house for years to come.
Our Ballarat Underpinning team uses the best equipment and work methods to ensure your structure is robust and delivered on time. We are equipped to handle all kinds of underpinning-related issues and promise you lesser chances of physical damage to your building.
Why Total Underpinning Ballarat?
Here at Total Underpinning Ballarat, we offer professional and friendly underpinning services that leave nothing to chance. Our Ballarat underpinning team has dealt with a wide range of problems and knows what it takes to diagnose and fix issues quickly with minimum hassles.

Here are some of the top reasons why we are the preferred choice of our customers:
Our Underpinning Ballarat team specialises in foundation repairs and has helped hundreds of homeowners in and around the area.
We are honest and up-front. We do not try to sell you work you don't need. We show up on time for our appointments on time and complete work as scheduled.
We work only with licensed builders and trained to perform foundation repair projects.
We design the right solution for your home and within your budget. We will help you find the right balance between achieving your goal and the cost.
Once we have provided you with a quote, we do not add extra costs at the last minute. With us, there are zero surprises later on.
Hire the Best Underpinning Contractors Ballarat
Underpinning needs or foundation repairs should not be ignored as they can cause costly damage to your home over time. Total Underpinning Ballarat can provide the answer to all your foundation problems through our services. We proudly offer underpinning services throughout Ballarat and the surrounding suburbs of Lake Wendouree, Golden Point, Lake Gardens, Invermay Park, Mount Helen, and Buninyong.
For an obligation-free price quote on house underpinning or emergency foundation repair, give us a call at (03) 4320 0685 today!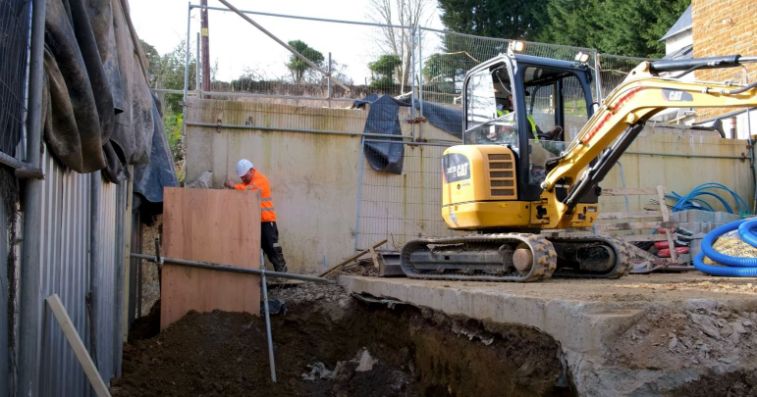 Total Underpinning Ballarat FAQs